Plaza Ford's COVID-19 Procedures

Plaza Ford Is Here For You
At Plaza Ford, we understand and appreciate the challenges that the current COVID-19 pandemic has presented to our community. We want to assure our customers that we are here for your during this time, whether you need a new, reliable vehicle to make sure you can get to essential services, or you want to take advantage of the great incentives offered by Ford Canada and Ford Credit Canada. Our sales team, finance department, service department, and parts are all open to serve you during this time, sometimes in limited capacities. We are still asking most customers to book appointment times either through our website, Facebook, or by calling 902-567-1616. We will all get through this together as a community. Below, we've highlighted a few measures and procedures we're following during this time, to help keep our customers and employees safe.
---
Sales Reopening Procedures
Our Sales Consultants are here in the showroom ready to help you find your perfect vehicle. To help reduce the amount of people in the showroom and follow government protocols to the best of our ability, we are still asking potential customers to call ahead or book appointments online through Facebook or our website. We are also pleased to offer an improved shopping experience on our website, including great new tools to help calculate payments and even apply for financing directly on the website without ever having to leave your home. With easy and convenient pick-up and delivery services, you could by your next Ford vehicle without ever leaving your home!
Please watch our video below for more information.
We have also installed protective glass barriers at both our Reception desk and in our Finance offices to provide an extra layer of protection for both our customers and employees and to help ensure a safe and comfortable space if you prefer to purchase your vehicle in person.
---
Parts & Service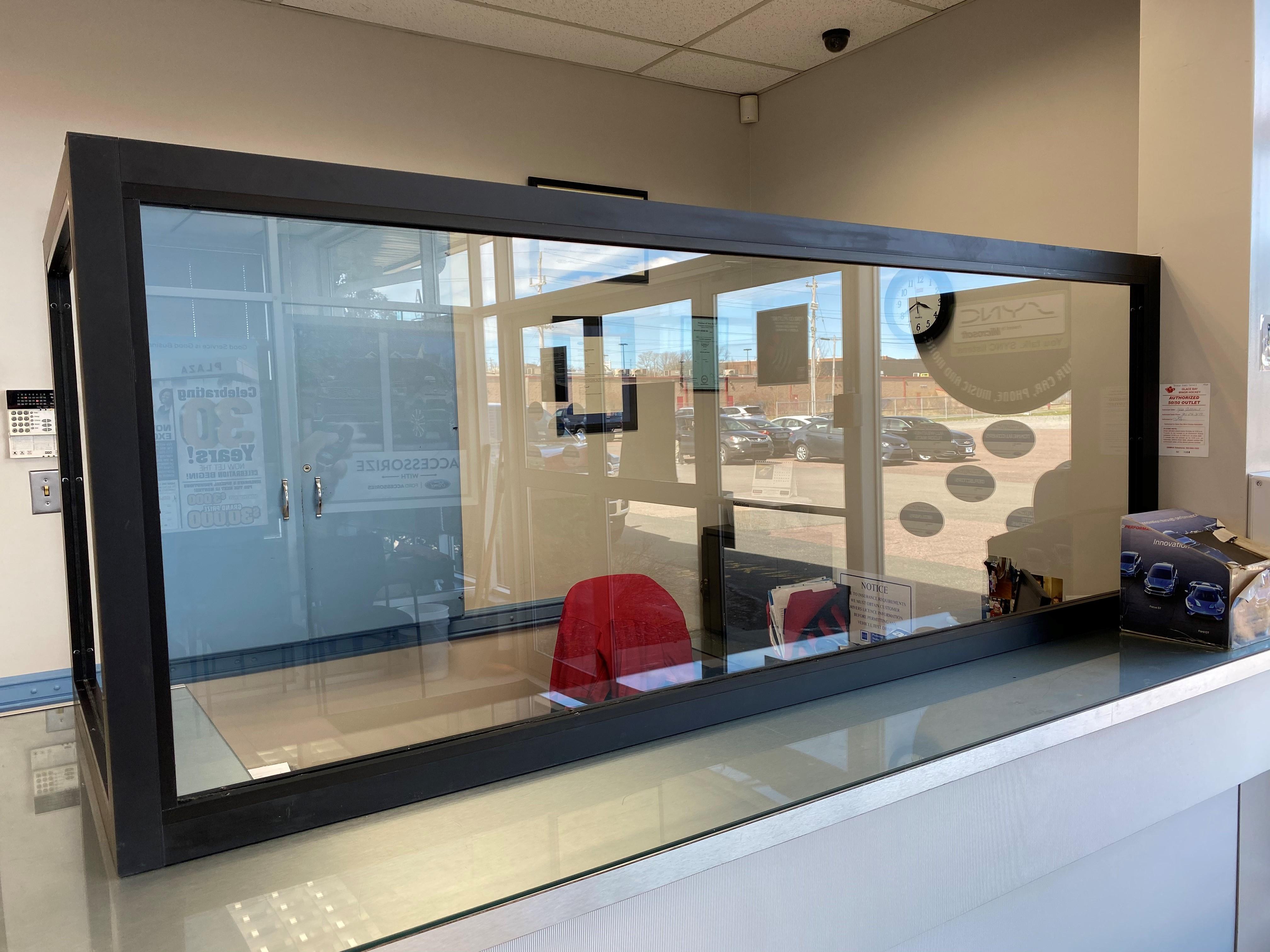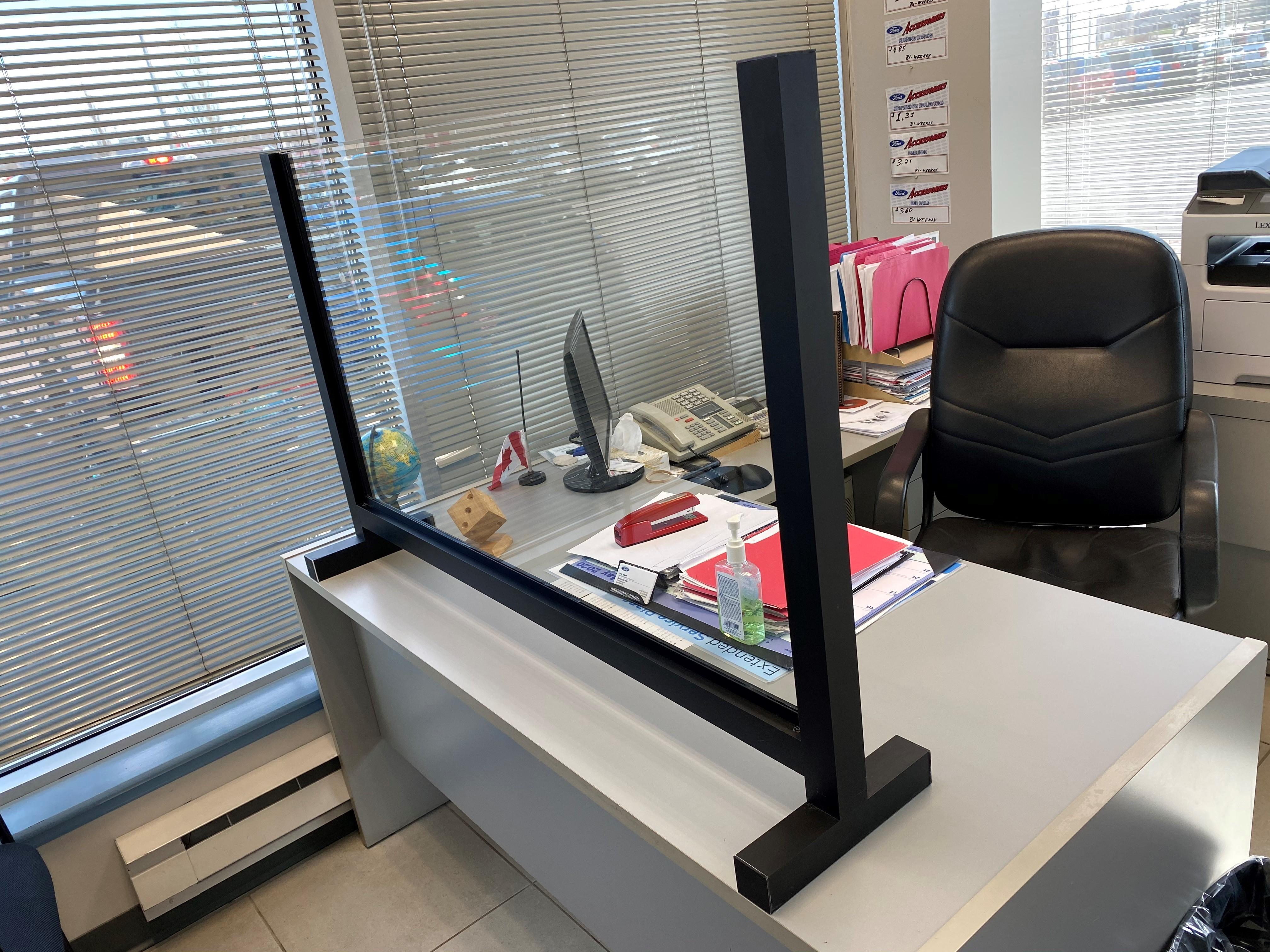 Our Parts and Service Departments remain open. Service is focusing on essential services and repairs when possible, but we are still taking regular maintenance and spring tune-up appointments as well. Our waiting area remains open in a very limited capacity. We are recommending service customers arrange other methods of waiting for their service to be finished. To that end, we are offering local pick-up and delivery service to safely take you home while you wait and pick up when your vehicle is ready. We offer our clients free masks and limit transport to one client at a time to help ensure social distancing and safety.
Watch our Drive Up Procedure video below!
---
Community
Once again, Plaza Ford recognizes the troubles that many people in our community are facing during this challenging time. To that end, we are focused on doing whatever we can to help.
We have partnered with Loaves and Fishes and have committed to a $1,000 up front donation, with an additional $200 from every new and used vehicle sold through the end of May, along with 10% of the profits made from Parts and Service. For more information please watch the video below.
We have also had the privilege of working with the brave men and women on the front lines of healthcare in our community, and have provided face shields from Ford Canada to both the Cape Breton Regional Hospital and VON Cape Breton.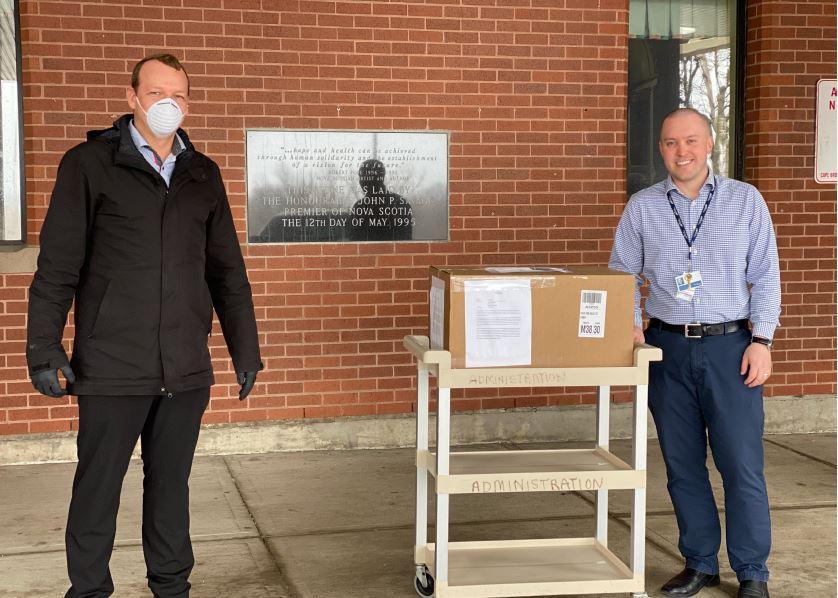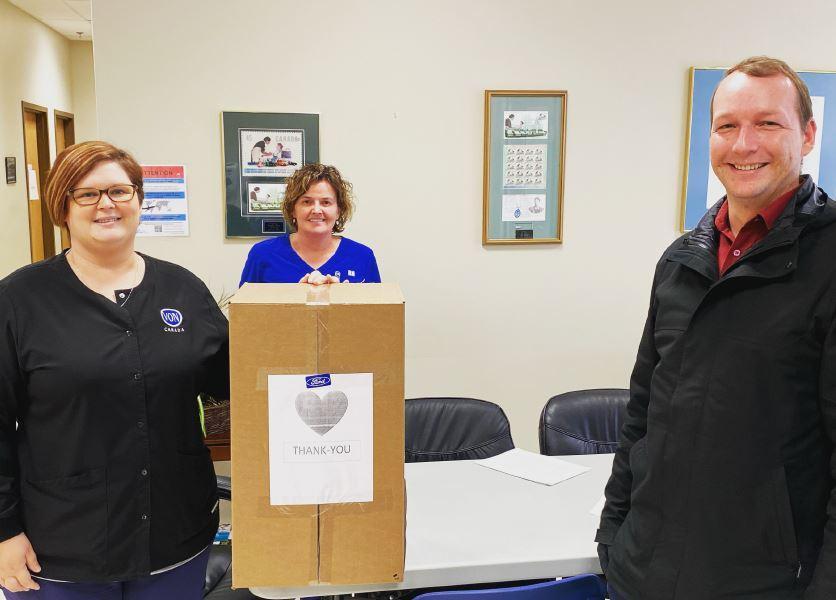 We'd like to extend a big thank you to everyone working on the front lines to provide all essential services during this time.